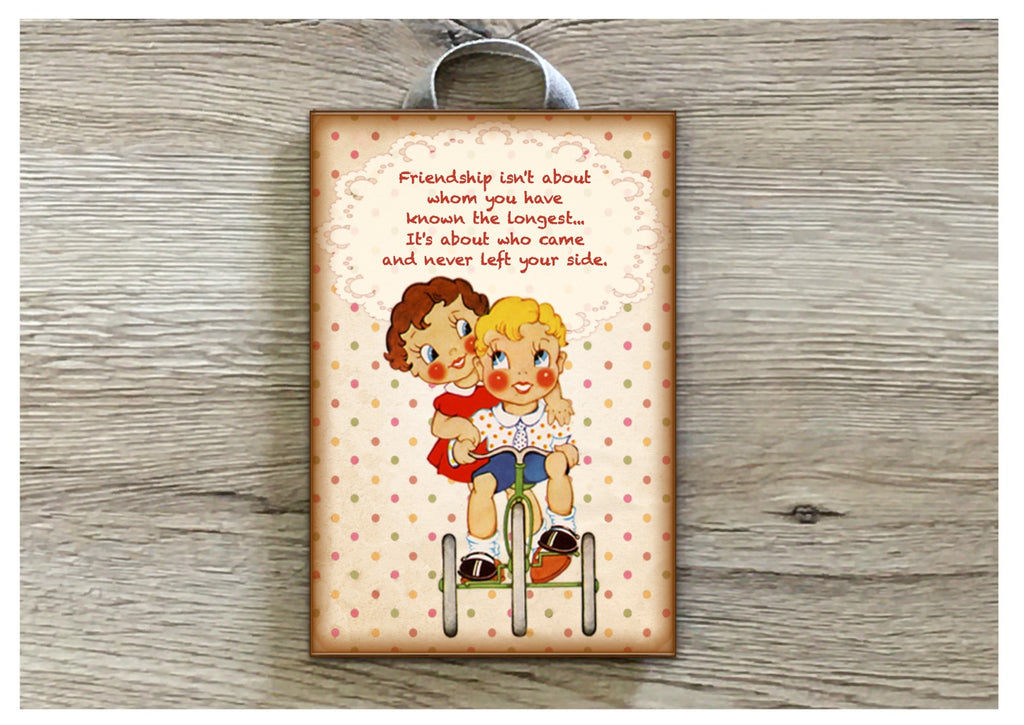 Vintage Inspired Friendship Quotation Metal or Wood Sign
£6.99
Our 'Friendship isn't about whom you have known the longest... It's about who came, and never left your side...' plaque is a vintage inspired metal or wood sign to hang from your door, wall or desk.
Dimensions:
Standard 15x10cm / 6x4"
Large 20x15cm / 8x6"

Made of lightweight aluminium metal or heavier HDF wood with a choice of attachments. The metal sign is 0.7mm thick with rounded corners.  The HDF wood sign is 0.5cm thick with square corners.
This sign features graphics by Frezeart