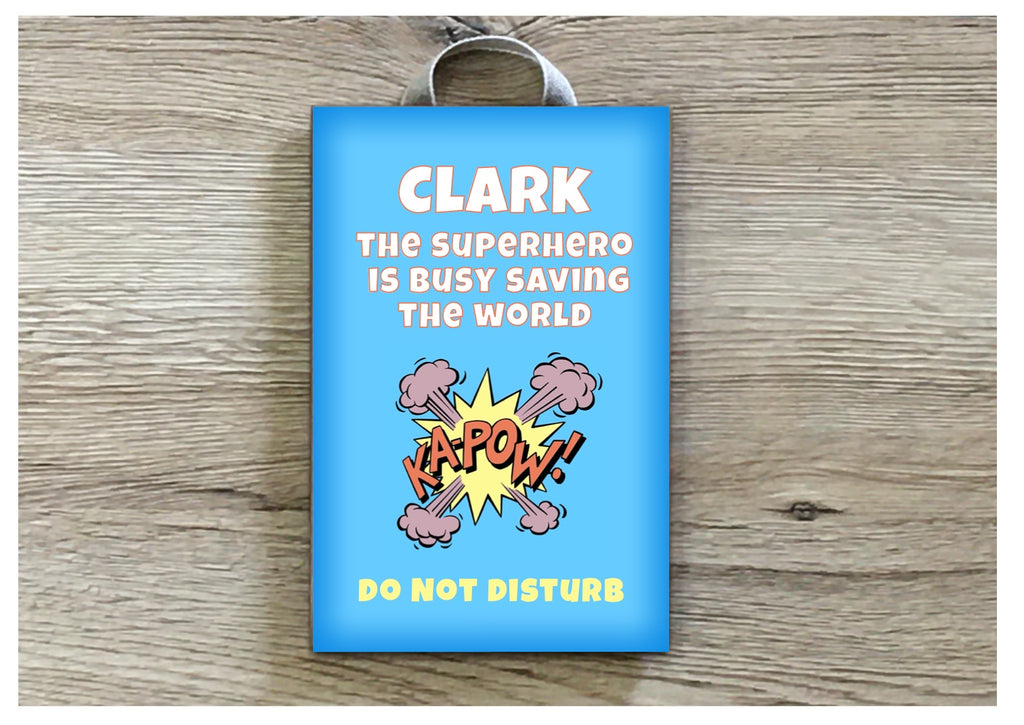 Personalised Superhero Bedroom Door Sign
£8.99
Do you live with a superhero?  Honeymellow can provide a custom-made, personalised sign for door sign, quicker than you can say, 'Ka-pow!'  A great, fun addition to any child or adult's room, unique to Honeymellow.
The vibrant sign says:
NAME, THE SUPERHERO IS BUSY SAVING THE WORLD. DO NOT DISTURB.
Simply, include the name of the person you want put in the plaque in the blank box above and we will do the rest so that a unique named plaque should drop through your letterbox within the next couple of days.  
 If you want to change the wording, please enter ALL the wording you want to see on your sign in the box instead.
You have the choice of either a metal or wood sign from the drop down menu:
METAL SIGN - The light metal sign has a brushed silver back and glossy front with rounded corners.
WOOD SIGN - The thicker and heavier wood sign is made of dark brown HDF with a glossy front showing the colourful design and square corners. The wood sign is not suitable for wet conditions.

SIZE:
15x10cm / 6x4"
20 x 15cm /8" x 6"
Metal signs are 0.5mm thick and wood signs are 0.5cm thick.

Select from your choice of attachments from the drop-down menu. The sticky pads are best-suited to the lighter metal sign.

This is not a toy.