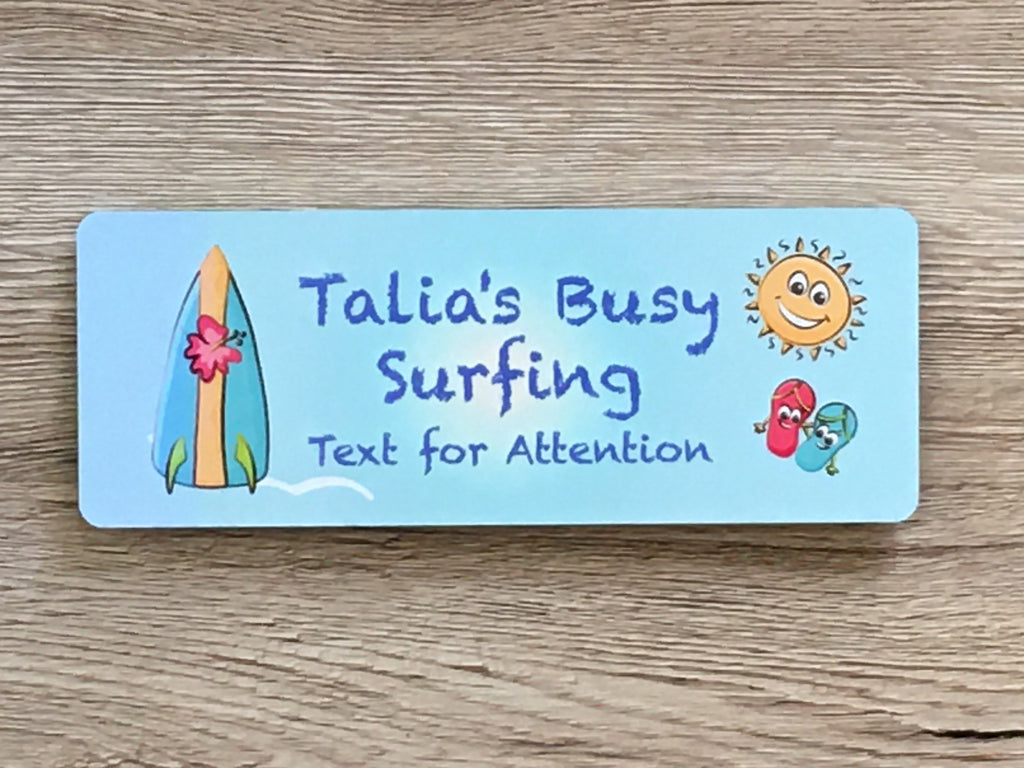 Personalised 'Busy Surfing' Bedroom Door Sign
£6.99
A fun sign for a child's bedroom.  Calls for a little privacy for any budding Bill Gates or Steve Jobs.

Made in our barn on the farm. Our standard size iis 15cm x 5cm x 0.5mm or 6" x 2" and our large sign is 20 x 7.5 or 8" x 3" in size. Made of light aluminium, the design is heat pressed onto the sign to give a smooth, glossy finish. The reverse of the plaque is brushed silver. 

The text reads: 'Name's busy surfing.  Do not disturb'. Simply write in the box above the name you would like included and we will do the rest.

There are a variety of ways the sign can be attached to the door: by sticky pads, hanging ribbon or magnet. The hanging option has two holes in the top corners and a matching blue ribbon. Select the option you would like from the drop-down list. 

This sign contains graphics from J W Illustrations.
To preserve the vibrant colours of the plaque, try to place it out of direct sunlight.
T